What happens when a guy from Romania and a girl from the Philippines fall in love in Canada? He lives in Ontario, and she is in Nova Scotia. Love is more potent than distance; therefore, after a long-distance relationship and many flight tickets, they decided to get married and move to Kitchener, Ontario. There will be two wedding receptions—one in Canada and the other in the Philippines.
The one wedding that took place in Kitchener, Ontario, they had their wedding ceremony and reception at the Romanian Orthodox Church, St. John the Baptizer. It is a beautiful authentic Romanian Orthodox church. The couple hires ZATTU Photo Booth to take care of the fun photos and ZATTU Vision to take formal wedding photos. It was a beautiful sunny but cold winter day.
The ZATTU Photo Booth wedding reception can change the tone for guests. Prepare them for the dance floor and bring the best in each of them. They are not shy in front of the camera, and everyone loves to take funny photos and enjoy the experience they get with every trip to the ZATTU Photo Booth.
Digital files and prints are available on-site with every booking. Everyone gets a photo to take home and use it as a bookmark or place on the fridge. They will never forget your wedding day.
Custom packages are available, or get pre-set packages – ZATTU Photo Booth guarantees the best customer service and quality. The Wedding invitations can be matched by adding a logo, caption, and hashtag.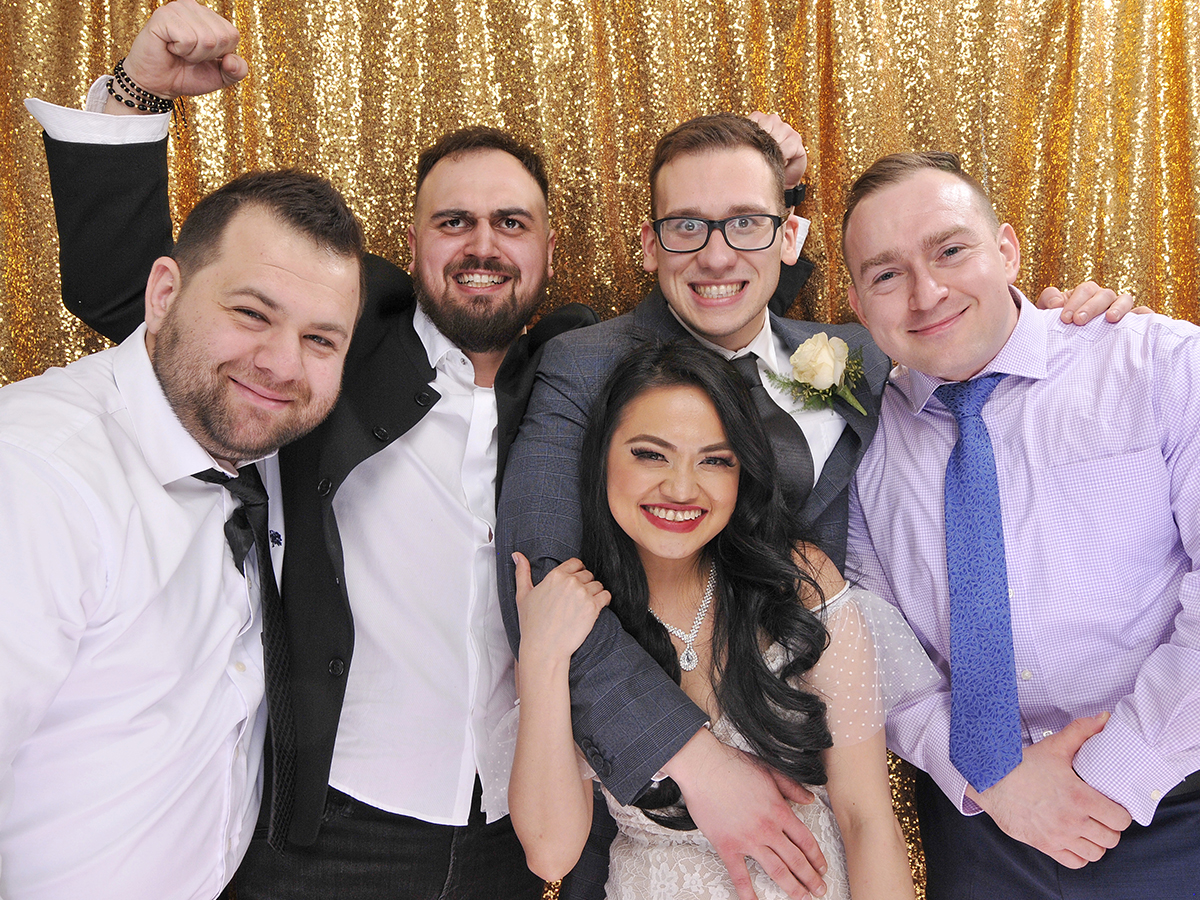 Browse through the amazing photo booth pictures that were taken at this wedding reception!
Custom video slideshows are available! It is a nice way to remember your special day every year! Click below to run Rubie & Sebastian's video slideshow!
For more photos and videos, please FOLLOW ZATTU Photo Booth on INSTAGRAM!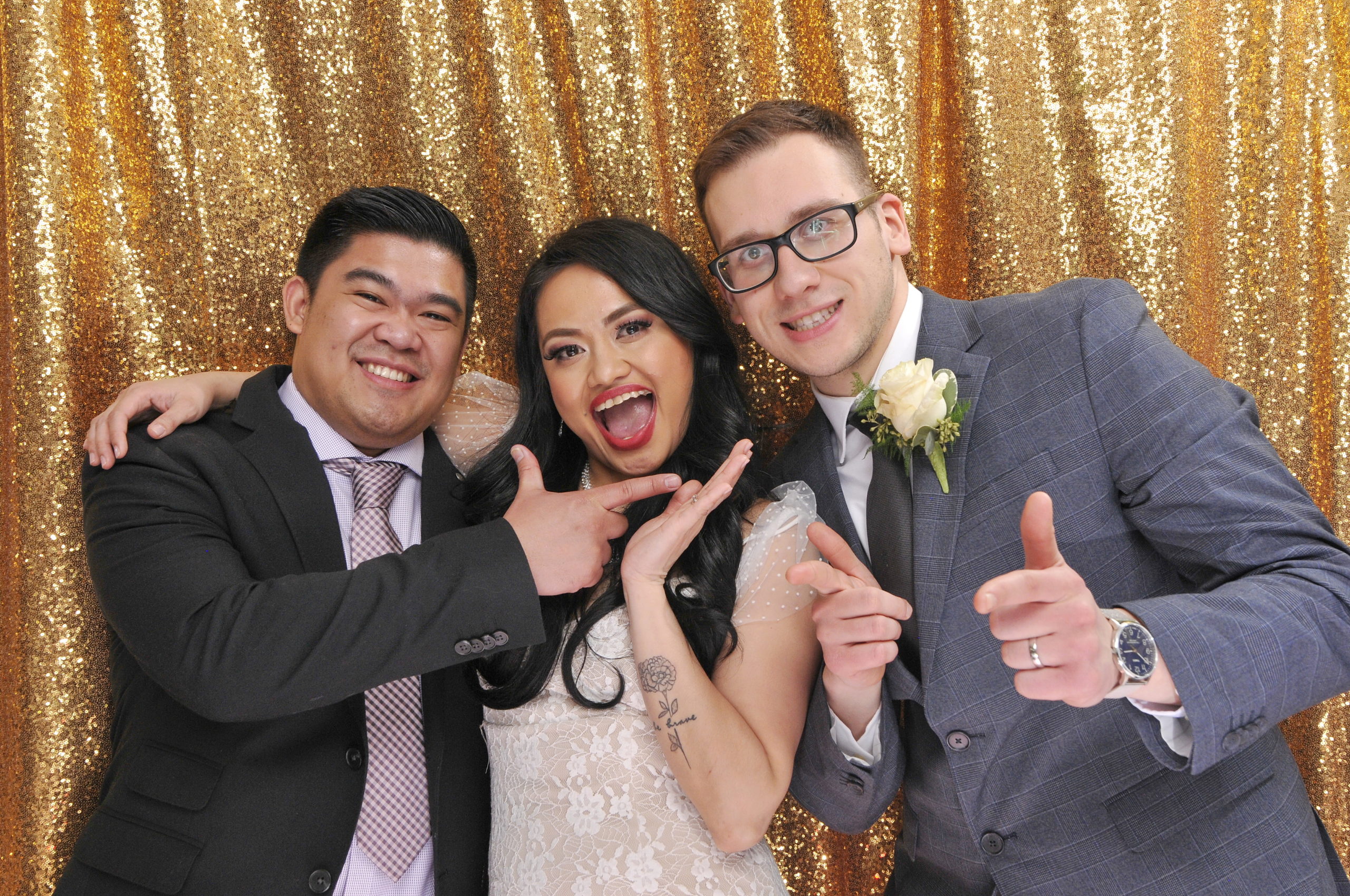 Custom 2×6 inch photo booth! Custom design is included in all ZATTU Photo Booth packages! We can match your invitation, add a logo, hashtag, and much more. Contact us to find out more about our custom photo booth strips or prints.
Sebastian
Professional services that went above and beyond what I expected. The photos were great from every angle, and the photobooth was the number one attraction of the event. Firmly recommend their services.
Groom