Unique Photo Booth Experience with ZATTU Photo Booth.
Having ZATTU photo booth set up at your wedding will get you and your guests excited, engaged and trending all over social media. We have the perfect photo booth option for your event.
It is an investment in your family and friends' memories. Your guests will happily engage at the ZATTU photobooth to get their photos done and have fun. They get the printed strip to take home and also can download the digital files.
The ZATTU Photo Booth wedding reception can change the tone for guests. Prepare them for the dance floor and bring the best in each of them. They are not shy in front of the camera. Everyone loves to take funny photos and enjoy the experience they get with every trip to the ZATTU Photo Booth.
Digital files and prints are available on-site with every booking. Everyone gets a photo to take home and use it as a bookmark or place on the fridge. They will never forget your wedding day.
Custom packages are available, or get pre-set packages – ZATTU Photo Booth guarantees the best customer service and quality. We can match your wedding invitations, adding a logo, caption, and hashtag.
The wedding reception was at Royal Canadian Legion Branch 272, Cambridge, ON. Stuff was very friendly and helpful in any way they could.
A late snack was provided by Schmuck Truck. You can check their Facebook page and website. They offered three options, and all of them were delicious.
Browse through the amazing photo booth pictures that were taken at this wedding reception!
Custom video slideshows are available! It is a nice way to remember your special day every year! Click below to run Rubie & Sebastian's video slideshow!
For more photos and videos, please FOLLOW ZATTU Photo Booth on INSTAGRAM!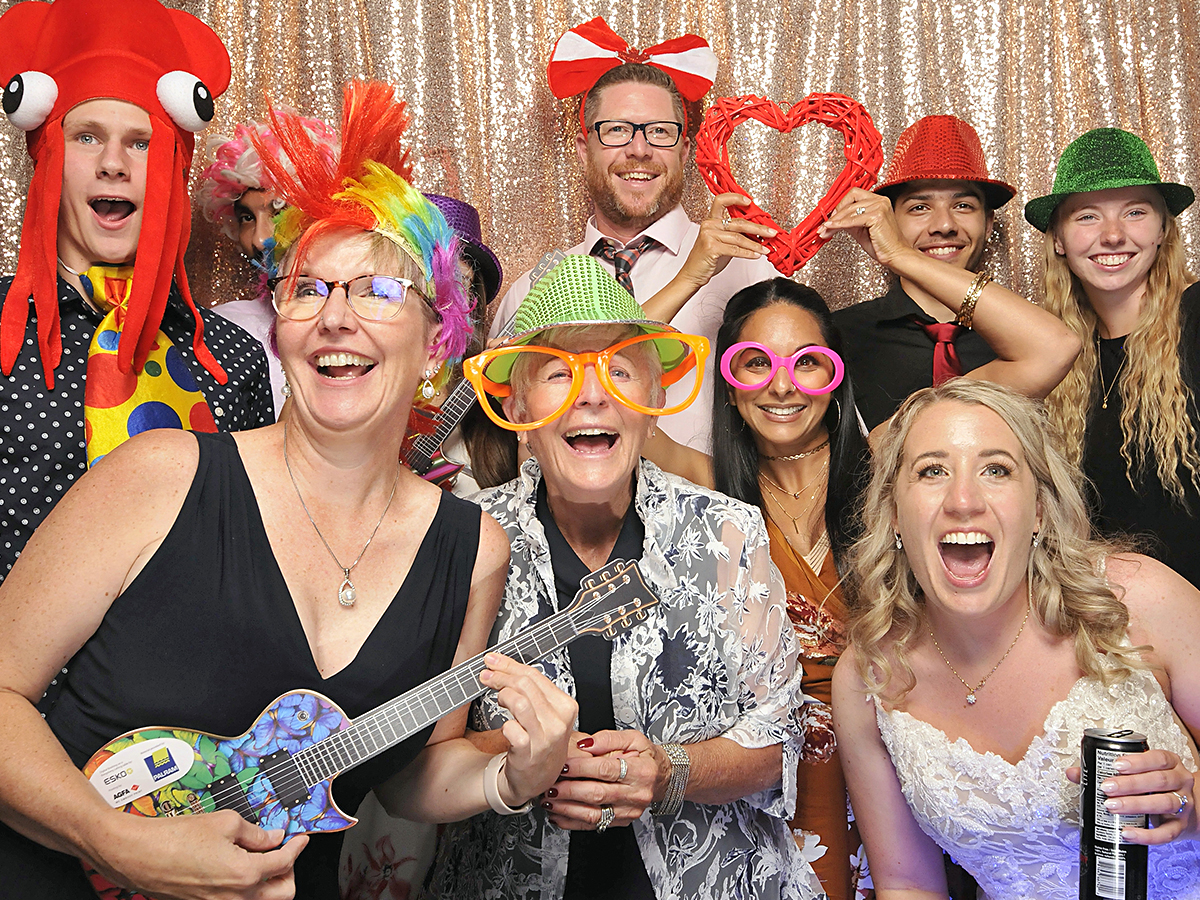 Custom 2×6 inch photo booth! Custom design is included in all ZATTU Photo Booth packages! We can match your invitation, add a logo, hashtag, and much more. Contact us to find out more about our custom photo booth strips or prints.
Jenna
We hired Zattu Photobooth for our wedding reception and could not be happier! Dana was prompt in answering any questions I had during the planning process. We received so many compliments from our guests, everyone had a blast taking pictures in the photobooth. Thank you for capturing memories at our wedding that we can remember for years to come. We would highly recommend Zattu photo booth!
Bride